This press statement was issued on April 21st 2018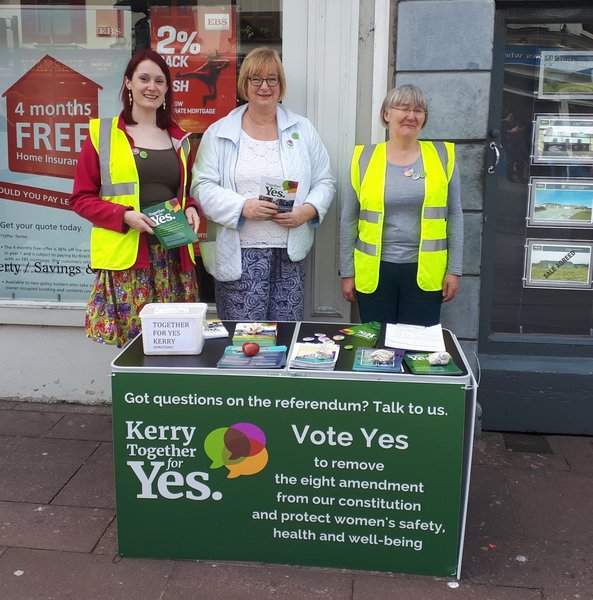 Today (21.04.18) the Together for Yes campaign held four information stalls in Kerry to encourage people to vote Yes on May 25th
Kerry Together for Yes volunteers were out in Cahersiveen, Killarney and Tralee, while Corca Dhuibhne Together for Yes were out in Dingle.
Paula Dennan, Kerry Together for Yes said: "Local engagement on the issue is certainly increasing since the date for the referendum was announced. We've had some really positive, compassionate and respectful conversations with people who are interested in learning more about the reality of the Eighth Amendment and its impact on the healthcare provided to women in Ireland."
Paula Dennan continued: "People want change, they want to talk about the negative affect the Eighth Amendment has had on their lives and the lives of people close to them, both in relation to accessing abortion care and their experiences with our maternity services during much wanted pregnancies."
"Between our information stalls and canvassing, we intend speaking to people everyday in advance of the referendum about why a Yes vote is necessary to create a compassionate and supportive environment in Ireland for pregnant people who need care in a crisis pregnancy situation." Ms. Dennan concluded.