This letter first appeared in The Kerryman on the 31st January 2018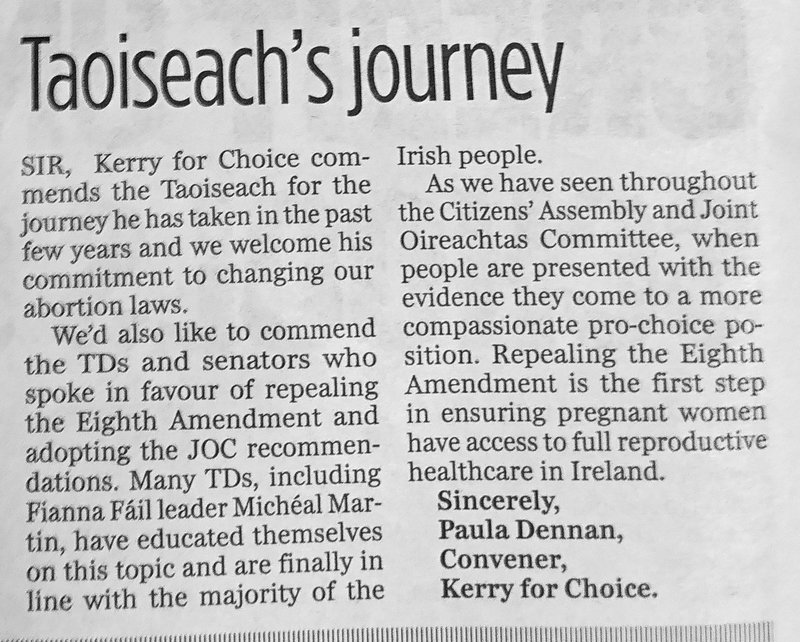 Kerry for Choice commends the Taoiseach for the journey he has taken in the past few years and we welcome his commitment to changing our abortion laws.
We'd also like to commend the TDs and Senators who spoke in favour of repealing the Eighth Amendment and adopting the JOC recommendations. Many TDs, including Fianna Fáil leader Michéal Martin, have educated themselves on this topic and are finally in line with the majority of the Irish people.
As we have seen throughout the Citizens' Assembly and Joint Oireachtas Committee, when people are presented with the evidence they come to a more compassionate pro-choice position. Repealing the Eighth Amendment is the first step in ensuring pregnant women have access to full reproductive healthcare in Ireland.