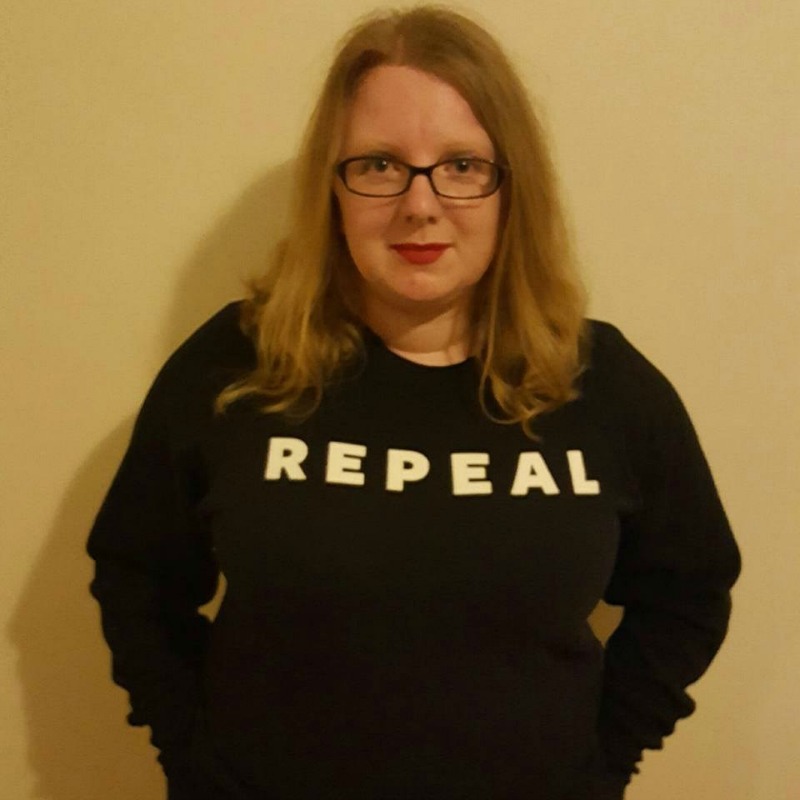 I haven't always been pro-choice. For years I didn't really consider the issue of abortion at all, but if asked I would say I was more pro-life than pro-choice. Yet, I struggled to explain what I meant when pressed further. I could understand where both sides were coming from, which in many ways can be a good thing. When it comes to the issue of abortion though, it can leave you feeling adrift.
Over time, I came to the decision that I was OK with abortion in cases of rape/incest and fatal foetal abnormalities. Again, if pressed further I struggled to articulate what legislation permitting abortion in the case of rape or incest would look like. I've since discovered that no-one really knows what that legislation would look like.
Still, abortion in certain circumstances was fine by me but we didn't need it in Ireland because women could simply travel to England. How naive I was.
Following the death of Savita Halappanavar I, like many others, had questions. That the Eighth Amendment played a part in the events that lead to Savita's death, still shocks me to the core. I attended the vigil outside Leinster House. I marched. I spoke to people. More importantly, I listened.
The more I listened, the more I learned about the far reaching consequences of the Eighth Amendment not only regarding abortion but also in relation to women who continue their pregnancies. The more I listened, the more I realised that my 'but women can travel to England' stance was hypocritical and unworkable. Not everyone can travel.
More than that, I questioned why I was OK with abortion in some circumstances, but not others. If I thought abortion was fundamentally wrong, why did I believe in exceptions? If I didn't believe abortion was fundamentally wrong, why was I (a) only comfortable with it on certain grounds and (b) fine with forcing women to leave Ireland in order to access abortion services?
People have abortions for a multitude of reasons and each of those reasons is valid. There are no 'good' and 'bad' abortions. I do not get to decide whether someone is entitled to an abortion. That is their decision to make.
Contrary to my previous thinking, the two sides of this issue are not equal. The anti-choice side seeks to force women to continue pregnancies against their will. The pro-choice side wants women to have the full range of options available to them, including access to abortion services in Ireland.
I am now actively pro-choice. I think social media has a role to play in the campaign to win a referendum to repeal the Eighth Amendment, but I know the importance of face-to-face conversations because those conversations helped change my thinking. I decided to pay those conversations forward.
I am a founding member and the current Convener of Kerry for Choice, a regional branch of the Abortion Rights Campaign and part of the Coalition to Repeal the Eighth. I am for abortion with no apologies. Abortion must be free, safe, legal and accessible to everyone who needs it.
We do not get to continue to force women across the Irish Sea to seek abortion services in England and Wales. We do not get to continue to deny women their right to full reproductive healthcare. Abortion does not belong in the Constitution. We need to repeal the Eighth Amendment.
This piece first appeared on cornflakegirlsmusings.com and is republished here with permission.