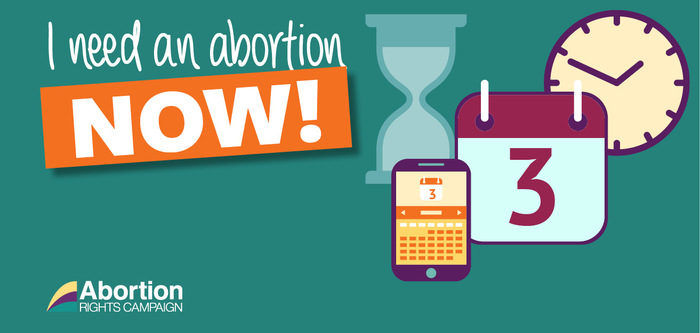 As of January 1st 2019, abortion is legal and available in Ireland in accordance with the Health (Regulation of Termination of Pregnancy) Act 2018.  If you live in the Republic of Ireland and you have a PPS Number abortion is provided free by the Health Service Executive (HSE). You can request a safe and legal abortion in Ireland if you meet any of the following criteria:
On request: Your pregnancy is less than 81 days (11 weeks and 4 days) gestation, measured from your last menstrual period.(1) If you are accessing an abortion on request in early pregnancy it does not matter what your reasons are. You do not need to justify yourself to your healthcare provider.
Risk to your life: Your pregnancy is causing a risk to your life.(2)
Risk to your health: Your pregnancy is causing a risk of serious harm to your physical health or mental health.(2)
A fatal condition affecting the foetus: Your foetus has been diagnosed with a fatal condition and it will not survive more than 28 days after birth.(2)
HSE My Options Helpline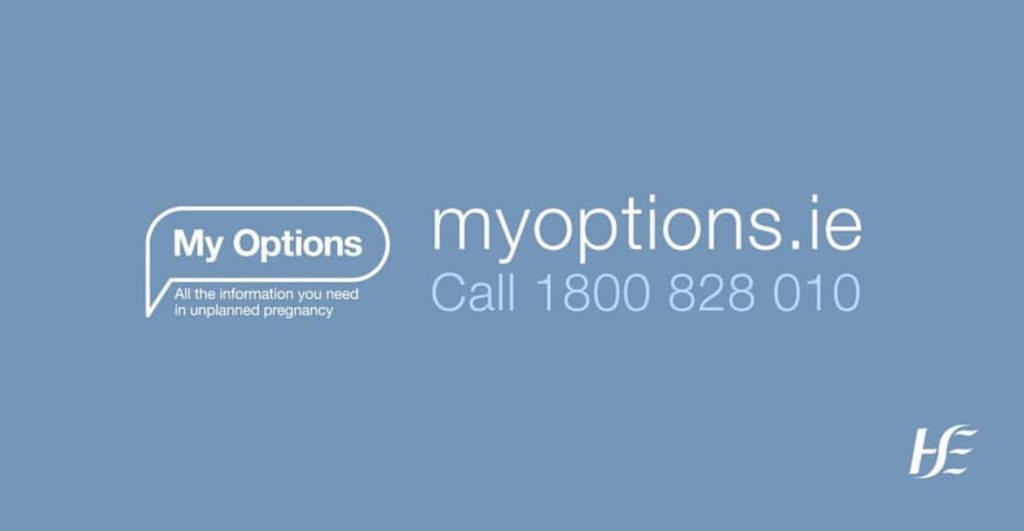 The HSE's My Options Helpline offers information on how to find an abortion provider and access the supports you may need.
HSE My Options Freephone from the Republic of Ireland – 1800 828 010
HSE My Options phone line from outside the Republic of Ireland – +353 1 687 7044
HSE My Options official website – myoptions.ie
Accessing abortion care outside of the Health (Regulation of Termination of Pregnancy) Act 2018
If you want an abortion but you do not meet the criteria listed above, you may be able to access an abortion outside of Ireland, generally in the UK. We recommend contacting the Abortion Support Network, who provide information, advice and financial and practical assistance to people travelling to the UK for abortion.
Phone from Republic of Ireland: 01 5267 370
Phone from Northern Ireland: 07897 611593
Email: info@asn.org.uk
Need an abortion in Kerry?
University Hospital Kerry has not signed up to provide abortion care, meaning people requesting an early medical abortion will be referred to Cork University Maternity Hospital or University Hospital Waterford if they are after 9 weeks. Up to 9 weeks, an early medical abortion will be provided by GPs who have signed up to be abortion healthcare providers.
Here is what you can do to access abortion care in Kerry:
If you know your GP is providing abortion services make an appointment with them.
Otherwise you can contact the HSE My Options Helpline who will help you find an abortion provider. University Hospital Kerry also provide a helpline from 8am – 5pm Monday to Friday.
HSE My Options Freephone –  1800 828 010
University Hospital Kerry Helpline – 086 787 1449 
Need an abortion in Northern Ireland?
If you are in Northern Ireland and need an abortion we recommend reading this post by Alliance for Choice, which tells you how to access services in both England and the Republic of Ireland.
Notes
(1) On request
While the government and the media often say that you can access abortion up to 12 weeks, this is not completely accurate. In medical terms, a pregnancy is counted from the first day of your menstrual cycle (i.e. the first day of your last period). This is approximately two weeks before the beginning of pregnancy. The doctor you see should figure out how far along your pregnancy is by asking you about your last menstrual period. If there is uncertainty about the gestational age of your pregnancy, the doctor may refer you for an ultrasound, which will be provided free of charge if you live in Ireland and have a PPS number. In addition, a 3 day waiting period is required before you can have an abortion. This means that if a doctor confirms on a Monday that you are able to have an abortion, the earliest you can actually have the abortion is Thursday.
(2) Risk to life, health or diagnosis of fatal foetal condition
In these situations, you can access an abortion beyond 12 weeks, and the 3 day wait does not apply. Two doctors will have to certify that you meet the criteria (unless it is an emergency situation, in which case one doctor can make the certification).
Last updated – Sunday, February 17th 2019