This letter, by Kerry for Choice member Fionnuala Sarsfield, first appeared in The Kerryman on the 7th December 2016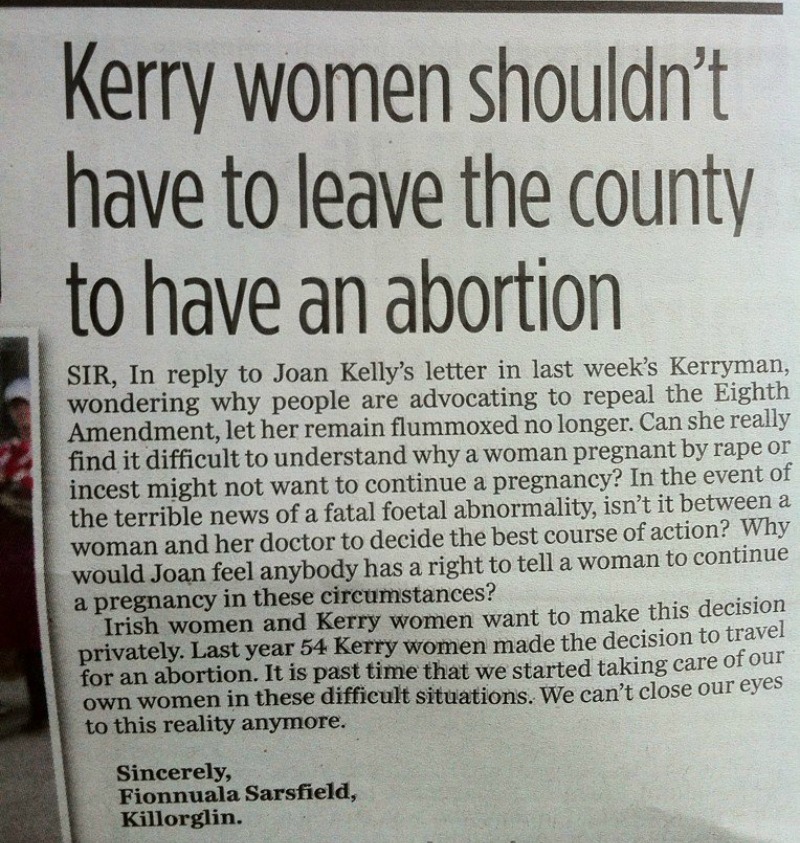 In reply to Joan Kelly's letter in last week's Kerryman, wondering why people are advocating to repeal the Eighth Amendment, let her remain flummoxed no longer. Can she really find it difficult to understand why a women pregnant by rape or incest might not want to continue a pregnancy? In the event of the terrible news of a fatal foetal abnormality, isn't it between a woman and her doctor to decide the best course of action? Why would Joan feel anybody has a right to tell a woman to continue a pregnancy in these circumstances?
Irish women and Kerry women want to make this decision privately. Last year 56 Kerry women made the decision to travel for an abortion. It is past time that we started taking care of our own women in these difficult situations. We can't close our eyes to this reality anymore.