This statement was issued on 24th September 2017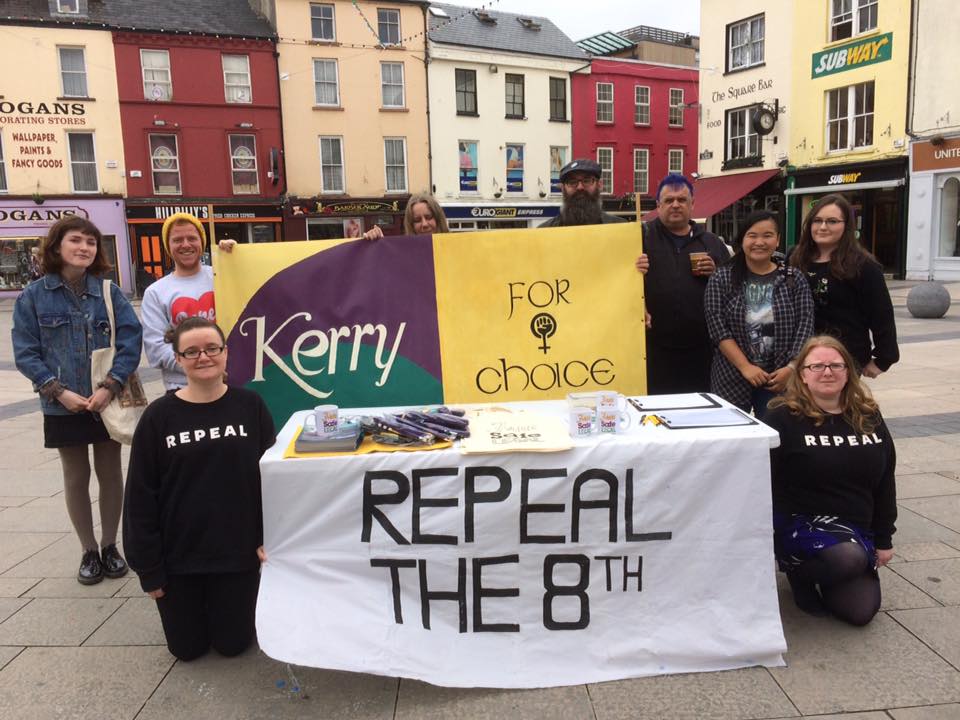 The Abortion Rights Campaign 6th Annual March for Choice takes place on Saturday, September 30th in Dublin. Kerry for Choice will be there to represent the pro-choice people of Kerry and march in solidarity with the one woman every week who leaves Kerry to access abortion services abroad.
Kerry for Choice Convener Paula Dennan said: "The movement to repeal the Eighth Amendment has gone from strength to strength. On International Women's Day, the Strike for Repeal saw thousands of people take to the streets across the country. In Kerry, over 100 people supported our action in Tralee and made their voices heard by signing our petition. There is a strong, countrywide, appetite for change.
The Abortion Rights Campaign is an all-island grassroots movement campaigning for free, safe, legal and accessible abortion in Ireland. Kerry for Choice is one of over 25 regional groups who are running buses to Dublin on the day of the March. Places on our bus from Tralee can be booked by contacting the Kerry For Choice Facebook page."
Ms Dennan concluded: "In 2016 we know that 3,265 women from Ireland had abortions in the UK, 49 women from Kerry were amongst them. These figures only include those who provided their Irish address. We suspect the real number of women seeking abortions is much higher as many women use the UK address of family or friends. Some women access abortions services in other countries. Others resort to ordering the safe, but illegal in Ireland, abortion pills online and risking 14 years in prison.
The Eighth Amendment is failing women and girls. Miss X. Savita Halappanavar. Ms Y. Amanda Mellet. The pregnant woman kept on life support for 24 days, against the wishes of her family, after she was declared brain-dead. Mother A. Siobhan Whelan. The recent case of a pregnant teenager who was placed in a psychiatric ward when she asked for an abortion.
The UN Human Rights Committee concluded, on multiple occasions, that Ireland's abortion laws under the Eighth Amendment are cruel, inhuman and subject women to degrading treatment.
The Eighth Amendment also affects women who continue their pregnancies. The HSE's National Consent Policy limits a pregnant woman's right to informed consent or refusal of treatment. This is a direct result of the Eighth Amendment.
The Eighth Amendment must be repealed, the healthcare provided to women and girls is compromised while it remains in our Constitution.
Join us on September 30th to make your voice heard at the last March for Choice before a referendum next year.
It's Repeal O'Clock. It's Time to Act!"