This submission was made to the Citizens' Assembly in December 2016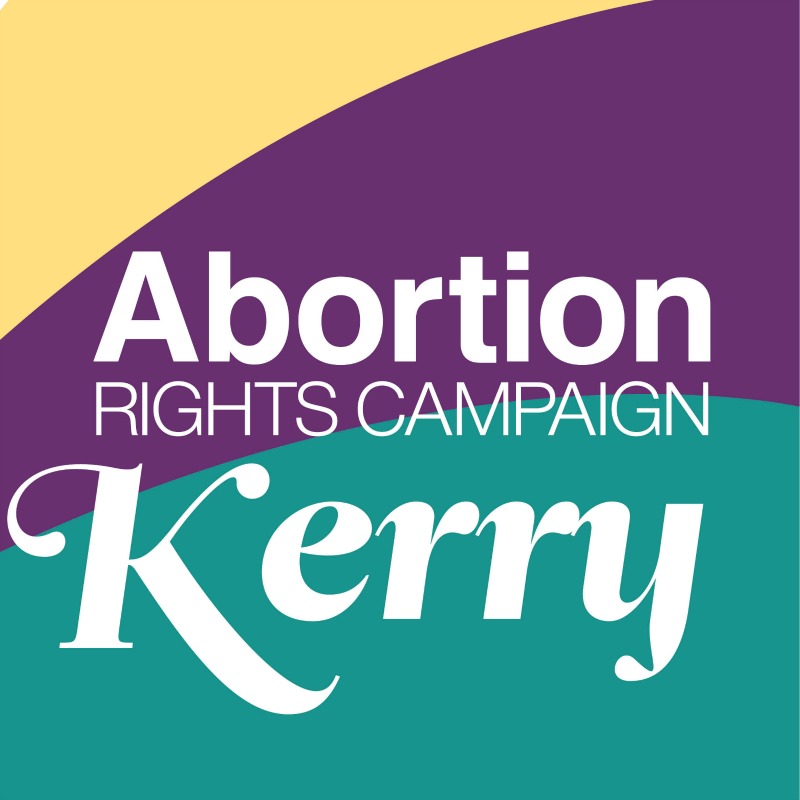 "The State acknowledges the right to life of the unborn and, with due regard to the equal right to life of the mother, guarantees in its laws to respect, and, as far as practicable, by its laws to defend and vindicate that right." – Article 40.3.3 Bunreacht na hÉireann
About Kerry for Choice
Kerry for Choice was established as a pro-choice group, advocating for the repeal of the Eighth Amendment to the Irish Constitution and for free, safe, legal and accessible abortion in Ireland, in January 2016. We are a regional branch of the Abortion Rights Campaign and members of the Coalition to Repeal the Eighth Amendment.
As a grassroots rural campaign we understand the obstacles that women may face when trying to access abortion services abroad.
"We need to stop apologising for abortion and put it at the centre of women's lives and health." – The Abortion Papers Ireland: Volume 2
Why the Eighth must be Repealed
Since its insertion into the Constitution in 1983 the Eighth Amendment has forced over 170,000 women to travel to access abortion services. This does not include those who, in increasing numbers in recent years, accessed the abortions pills online and had abortions at home.
By equating the life of a pregnant woman with the life an embryo or foetus, Ireland is denying women their right to full reproductive healthcare. Women should be able to access the healthcare they need in Ireland.
The Eighth Amendment punishes women who are unable to travel. Women who can't afford it, women who are too ill and women who do not have the legal status that allows them to travel are placed in impossible situations where they must remain pregnant. Motherhood is not easy and it is something women should enter into when the time is right for them.
People who procure an abortion, outside the remit of the Protection of Life During Pregnancy Act 2013, in Ireland face up to 14 years in prison. To say that charges haven't been brought against anyone is not enough, especially in light of cases in Northern Ireland. Women who have abortions are not criminals and they should not face being treated as such.
The Protection of Life During Pregnancy Act (PLDPA) 2013 doesn't go far enough.  In 2014, 26 terminations were carried out under the PLDPA. One of whom was Ms Y, a young asylum seeker that the state failed on multiple occasions. In 2015, 26 terminations were carried out under the PLDPA. That's 52 women over two years. During the same period 7186 women from Ireland accessed abortion services in England and Wales. The PLDPA does not help enough women, yet it is the totality of abortion access available in Ireland while Article 40.3.3 remains in our Constitution.
In October 2016, an Irish Times/Ipsos MRBI poll found that 74% of respondents favoured repeal. 74% of respondents' favoured widening abortion access to some degree; 55% favoured abortion being available in cases of rape, incest and fatal foetal anomalies and 19% favoured abortion being available in all cases requested.
What is clear is that no changes can be made to our existing laws while the Eighth Amendment is in place and there is growing support in favour of it being repealed.
Travelling from Kerry
244 women have left Kerry, since 2012, in order to access abortion services in England and Wales. These figures are released by annually the UK Department of Health. They do not include those who may not have given Kerry addresses, those who may have travelled to other European countries or those who may have accessed the safe, but illegal abortion pills online.
| | |
| --- | --- |
| Year | Number of women |
| 2012 | 74 |
| 2013 | 51 |
| 2014 | 63 |
| 2015 | 56 |
At 4,807 km² is the fifth largest county in Ireland. This can make getting around difficult, especially when relying on public transport as the infrastructure isn't the same as cities like Cork and Dublin. For example, if a woman needs to get from Dingle to the UK to access an abortion, she first has to make the 50km journey to Tralee in order to take the bus or train to Cork or Dublin.
This not only adds to the length of the journey, but also the expense. The cost of the abortion itself is between £400 and £2000 depending how far along the pregnancy is. Needing to save or borrow money often means women from Ireland have abortions at a later stage, increasing the cost. Add in travel, accommodation, and childcare if needed as well as possible time off work and the cost rises significantly. Women from Ireland face unnecessary economic obstacles to accessing the abortions they require.
"Reproductive justice is the intersectional movement that Ireland is ready for, and the time is now." – The Abortion Papers Ireland: Volume 2
Conclusion
Kerry for Choice believes that a referendum to repeal the Eighth is necessary. Abortion has no place in our constitution. The complete deletion of Article 40.3.3 is essential, so that we can legislate for free, safe, legal and accessible abortion for everyone who needs it. Anything less will see hundreds of thousands of women continue to travel in order to access abortion services and that is unacceptable.
A Note about Language
Although we use woman and women throughout this submission, Kerry for Choice recognises that trans, non-binary and gender fluid people need abortions. We support access to abortion for everyone who needs it and we aim to be as inclusive a group as possible.