This statement was issued on 2nd October 2017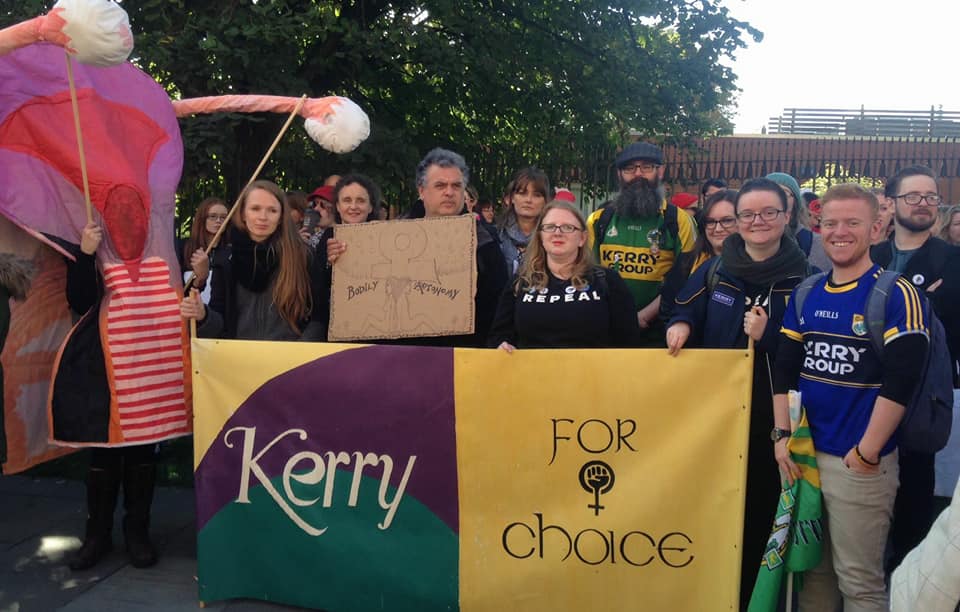 Kerry for Choice was among the 40,000 people who march in the largest ever Abortion Rights Campaign March for Choice on Saturday, September 30th.
Kerry for Choice is a grassroots, all volunteer pro-choice group advocating for the repeal of the Eighth Amendment to the Irish Constitution and for the introduction of free, safe, legal and accessible abortion in Ireland. We are a regional group of the national Abortion Rights Campaign and members of the Coalition to Repeal the Eighth.
Paula Dennan, Convener of Kerry for Choice, said: "We marched in solidarity with the one woman every week who leaves Kerry to access abortion services abroad. They are forced to leave Kerry to access the healthcare they need. We marched to them that people are with them. It is long past time the government caught up."
"We have been given a timeline for a referendum next year, but we do not know the wording yet. It is vital that the Eighth Amendment is completely repealed, this is the only way to treat abortion as the healthcare issue it is."
Ms Dennan concluded: "Being pro-choice is the middle ground. Being pro-choice means understanding that every individual is the best person to decide what is right for them. It means that regardless of your personal beliefs you would not force someone to remain pregnant against their will."