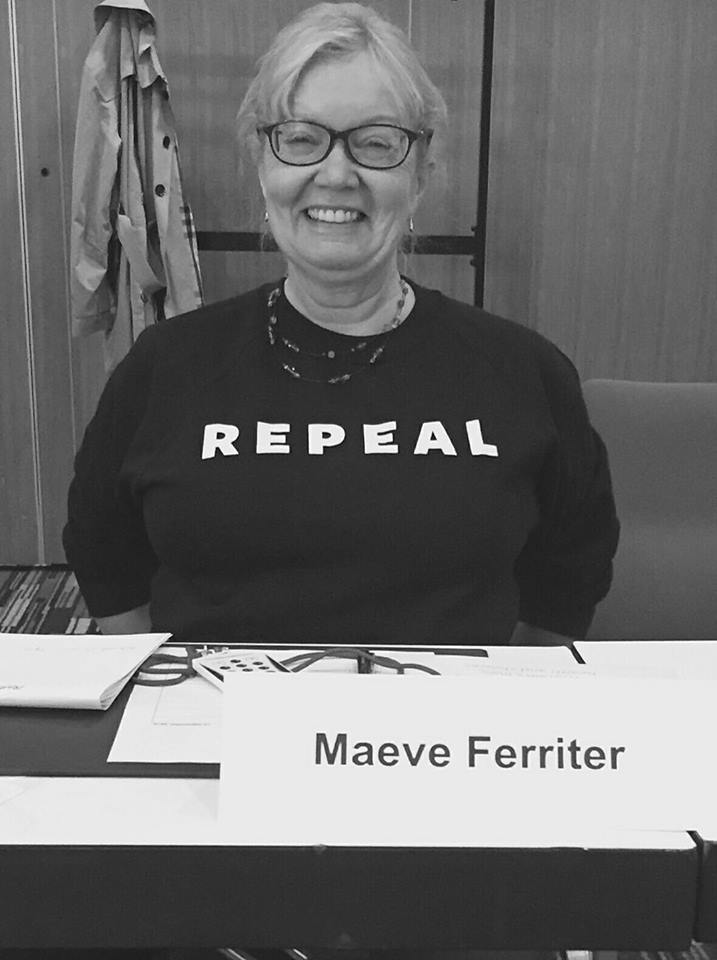 Thank you for asking for submissions from women who have had abortions. I travelled to London for an abortion at age 22 in 1972 as an NUIG medical student. I felt relief and was grateful to be one who had the money and a contact phone number.
Not excusing my foolishness in getting pregnant, I want to point out that contraceptives were still illegal in 1972 and challenging to obtain. The one GP in Galway who prescribed the contraceptive pill for female students was my cousin with his surgery in the house. I was not brave enough to risk my mother finding out.
So, firstly on my own behalf, I ask you to request the Irish government to repeal the 8th. I'd also like to join the women of Ann Rossiter's wonderful book 'Ireland's Hidden Diaspora' in asking you to advise the Irish government to request a referendum to repeal the 8th amendment.
Thirdly as a consultant psychiatrist with 42 years of experience of helping women making choices and exploring their feelings about the many decisions we make in life as women, let me ask you to please recommend a referendum to repeal the 8th. I ask that you all please consider trusting the pregnant woman to choose what happens in her body.
Now Ann Rossiter's book talks about women from the support groups active in the early 1980's to the turn of the century. My abortion was in 1972 before the 8th amendment went in the constitution. And what a terrible mistake it was to put that 8th amendment in the constitution. Sometimes we learn from horrible mistakes. I sincerely hope that women and men in Ireland now respect the life of the pregnant woman enough to allow her make the decision that can only be hers to decide.
As I already mentioned, I was relieved after my own abortion, feeling privileged and fortunate to have the money and a contact that allowed me travel to London. I did not want to become a mother at 23 and am now a 68 year old doctor who never regretted that decision. I think it's impertinent to say the right of the unborn is equal to a grown woman.
This piece was submitted to the Citizens' Assembly and is republished here with permission.