This letter, by Kerry for Choice member Fionnuala Sarsfield, first appeared in The Kerryman on the 11th January 2017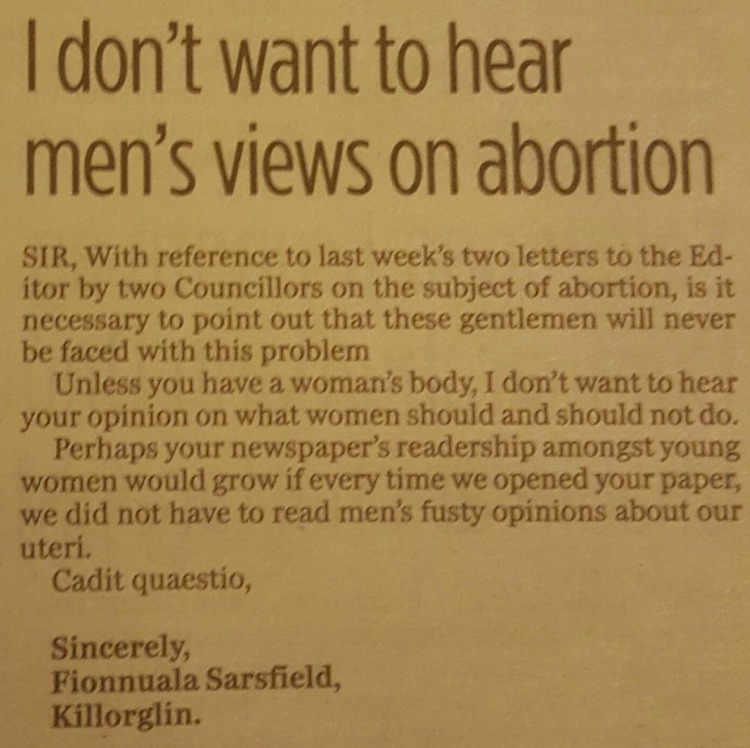 With reference to last week's two letters to the Editor by two elderly Councillors on the subject of abortion, is it necessary to point out that these gentlemen will never be faced with this problem.
Unless you have a woman's body, I don't want to hear your opinion on what women should and should not do.
Perhaps your newspaper's readership amongst young women would grow if every time we opened your paper, we did not have to read old men's fusty opinions about our uteri.
Cadit quaestio.