This letter first appeared in The Kerryman on October 3rd 2018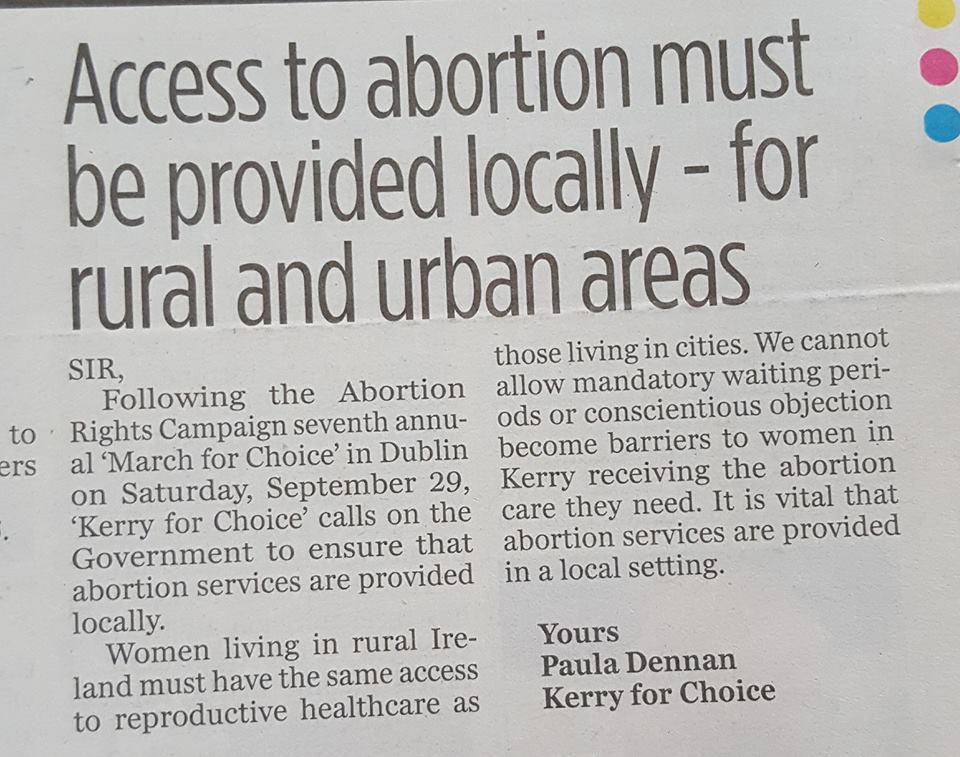 Following the Abortion Rights Campaign 7th Annual March for Choice in Dublin on Saturday, September 29th, Kerry for Choice calls on the Government to ensure that abortion services are provided locally.
Women living in rural Ireland must have the same access to reproductive healthcare as those living in cities. We cannot allow mandatory waiting periods or conscientious objection become barriers to women in Kerry receiving the abortion care they need. It is vital that abortion services are provided in a local setting.