This letter, by Kerry for Choice member Fionnuala Sarsfield, first appeared in The Kerryman on the 28th February 2018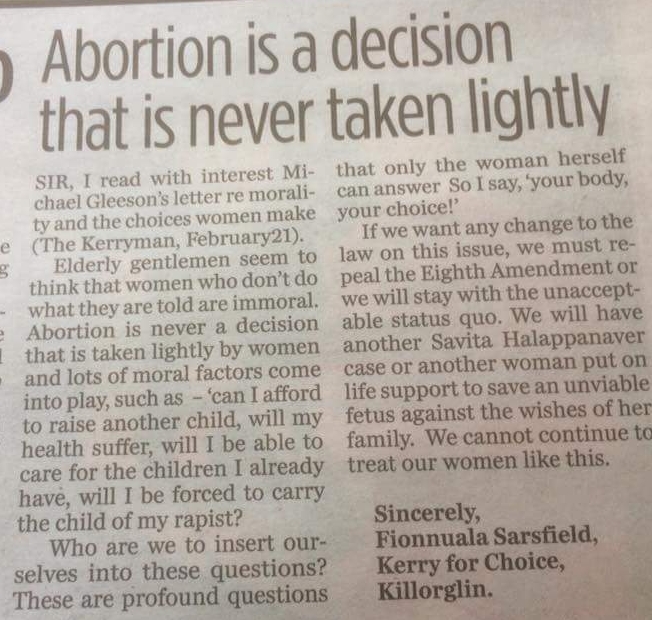 I read with interest Michael Gleeson's letter re morality and the choices women make (The Kerryman, February 21).
Elderly gentlemen seem to think that women who don't do what they are told are immoral. Abortion is never a decision that is taken lightly by women and lots of moral factors come into play, such as – 'can I afford to raise another child, will my health suffer, will I be able to care for the children I already have, will I be forced to carry the child of my rapist?'
Who are we to insert ourselves into these questions? These are profound questions that only the woman herself can answer. So I say 'your body, your choice!'
If we want any change to the law on this issue, we must repeal the Eighth Amendment or we will stay with the unacceptable status quo. We will have another Savita Halappanavar case or another woman put on life support to safe an unviable foetus against the wishes of her family. We cannot continue to treat women like this.