This press statement was issued on June 8th 2018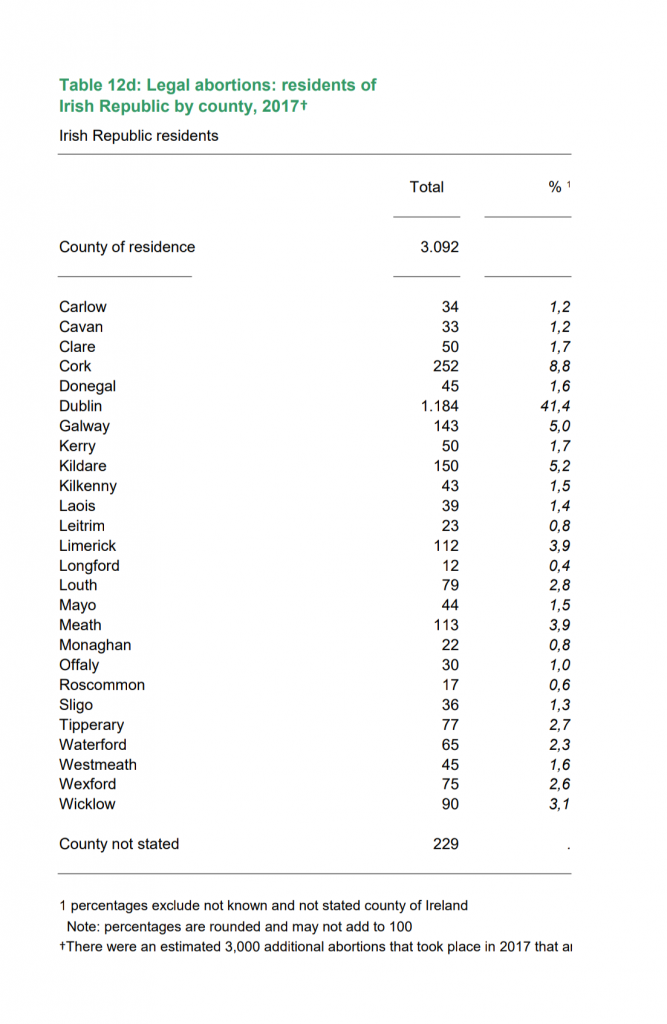 Statistics published this week by the UK Department of Health show that 50 women from Kerry travelled to have an abortion in England or Wales in 2017.
Paula Dennan, Kerry for Choice convener said; "These figures are the tip of the iceberg because they only include those who provided their Irish address. Many pregnant people use the UK address of family or friends. Some pregnant people access abortion care in countries other than England or Wales. Others resort to ordering the safe, but illegal in Ireland, abortion pills online and taking them without medical supervision; risking 14 years in prison.
"The removal of the Eighth Amendment was the first step to providing real and realistic abortion care in Ireland. The people of Kerry voted Yes, knowing what the proposed legislation entailed. We must now ensure there is no roll-back of what was promised in the heads of bill. Until legislation is implemented, one woman every week will continue to leave Kerry to access the abortion care they need abroad." Ms Dennan concluded.