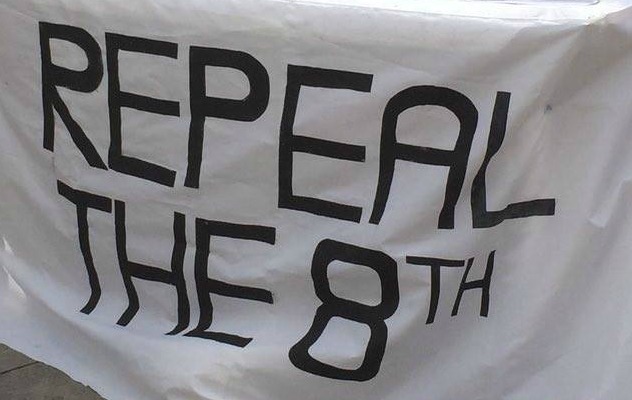 As we await the final report from the Citizens' Assembly and the outcome of the Oireachtas committee that will deal with the Assembly's recommendations it is important to continue to emphasis that a full repeal of the Eighth Amendment is necessary because abortion has no place in the constitution.
There is still work to do before we see a referendum, but that work has already started. Be part of it.
Join your local pro-choice group
The Abortion Rights Campaign (ARC) is an all Ireland voluntary run organisation which advocates for the repeal of the Eighth Amendment and for the introduction of free, safe, legal and accessible abortions as well as the introduction of extensive abortion legislation in Northern Ireland. Here is a list of ARC regional groups. If there is no group listed for your area do a quick social media search, but if there isn't one in your area consider setting one up. The Abortion Rights Campaign is always on hand to help in anyway they can as are the other regional groups.
Not sure how you'll be able to help your local group? Ask them if they need a hand with anything specific. Attending meetings isn't for everyone, but you could help out with information stalls and/or organising actions. Maybe you have some design or media/PR skills that would be useful.
Contact your TDs
Politicians say they are more likely to hear from anti-choice constituents than pro-choice constituents. Help change that. Emailing your TDs is good. Writing them a letter is better. If you can, attend a constituency clinic and speak to them in person.
It is important to tell TDs, especially those in government, that anything less than a repeal of the Eighth Amendment won't help the majority of those who travel in order to access abortion services. Jason O'Mahony has written an article about lobbying your TD. ARC's General Election Pack is also a great resource about speaking to politicians.
Donate, donate, donate
There are plenty of ways you can support pro-choice groups. Keep an eye on social media because fundraising events and activities are being organised all the time.
The Abortion Rights Campaign has an online shop. They get the funds they need and you get some pro-choice merchandise. Win, win. Why not volunteer to work at the bars at some gigs and festivals this summer as part of ARC's Workers Beer Company fundraising drive.
The Coalition to Repeal the Eighth is asking people to run for repeal at the Women's Mini Marathon in June.
Abortion Support Network is a volunteer organisation that provides funding and accommodation for women travelling from Ireland (including Northern Ireland) to the UK to access abortion care. You can make a much needed donation here.